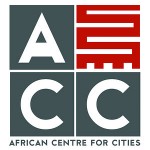 African Centre for Cities (ACC)
The ACC is an interdisciplinary research and teaching programme focussed on quality scholarship regarding the dynamics of unsustainable urbanisation processes in Africa, with an eye on identifying systemic responses.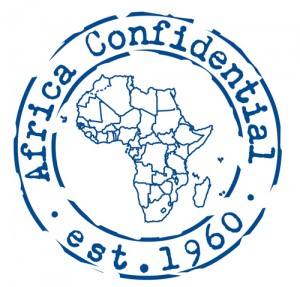 Africa Confidential  is one of the longest-established specialist publications on Africa, with a considerable reputation for being first with in-depth news and analysis on significant political,economic and security developments across the continent.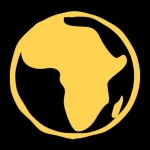 The Africa Portal is an online knowledge resource for policy-related issues on Africa. An undertaking by the Centre for International Governance Innovation (CIGI) and the South African Institute of International Affairs (SAIIA), the Africa Portal offers open access to a suite of features including an online library collection; a resource for opinion and analysis; an experts directory; an international events calendar; and a mobile technology component — all aimed to equip users with research and information on Africa's current policy issues.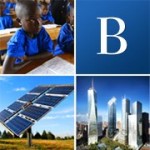 Brookings Institution (sub-Saharan Africa)
Brookings experts are currently addressing a number of pressing issues in the sub-Saharan region, including the ongoing strife between the Republic of Sudan and South Sudan, famine in the Horn of Africa, and the region's huge growth potential.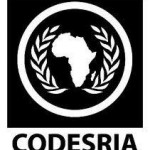 Council for the Development of Social Science Research in Africa (CODESRIA)
CODESRIA is headquartered in Dakar, Senegal. It was established in 1973 as an independent pan-African research organisation primarily focusing on social sciences research in Africa.

IMANI Centre for Policy and Education
IMANI Center for Policy and Education is a Ghana-based think-tank and research institute dedicated to the promotion of the institutions of a free society throughout Africa. The organisation's mission is simply to subject any government policy that is likely to have systematic implications for development to basic 'value for money', 'due diligence' and 'rational choice', 'public choice' and 'vested interests' analysis and then actively engage in public advocacy to publicise the results, with a view to promoting peace and prosperity through human flourishing.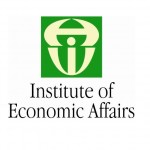 Institute of Economic Affairs Kenya (IEA-Kenya)
IEA Kenya is a public policy think-tank and a civic forum that seeks to promote pluralism of political and economic ideas through open, active and informed public debates on key policy issues. In addition, the institute provides research support to policymakers, including members of parliament, as well as through research and advocacy.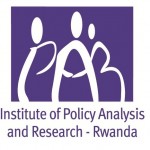 Institute of Policy Analysis and Research (IPAR)
IPAR is a non-profit, independent think-tank in Rwanda guided by a fundamental concern for the well-being of all Rwandans. As an indigenous Rwandan institution autonomous from government, IPAR brings a distinctive voice to the policy debate. They use their roots in Rwandan communities to better understand how policy is experienced on the ground, so that the ideas they propose make sense from the bottom up not just from the top down.

Institute for Security Studies (ISS)
The ISS is a leading African policy research and training organisation. The vision of the ISS is a peaceful and prosperous Africa for all its people. The mission and overall goal of the ISS is to advance human security in Africa through evidence-based policy advice, technical support and capacity building.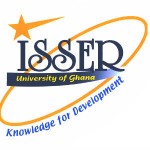 Institute of Statistical, Social and Economic Research (ISSER)
ISSER serves as the research wing of the Faculty of Social Sciences, University of Ghana. It engages in policy relevant research whose findings are intended to help policymakers come to the best decisions for national development. ISSER's goal is to be recognised as a centre for comprehensive and sustained research and training in the social sciences.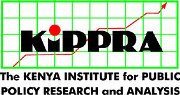 The Kenya Institute for Public Policy Research and Analysis (KIPPRA)
KIPPRA is an autonomous public institute whose aim is to provide quality public policy advice to the Government of Kenya and other stakeholders by conducting objective research and through capacity building in order to contribute to the achievement of national development goals.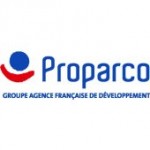 Proparco
Proparco's goal is to support private investment in developing countries in order to aid growth, sustainable development and the achievement of the Millennium Development Goals (MDGs). Proparco finances initiatives which are economically viable, socially cohesive, environmentally friendly and financially profitable. Please follow this link to Proparco's
"
Private Sector and Development
"
 magazine
.
The Royal African Society's goal is to promote Africa in business, politics, culture and academia. They are a membership society that works to foster better understanding and strong relationships between Britain, Africa and the world.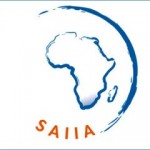 South African Institute of International Affairs (SAIIA)
SAIIA has a long and proud record as South Africa's premier research institute on international issues. It is an independent, non-government think-tank whose purpose is to encourage wider and more informed awareness of the importance of international affairs. It is both a centre for research excellence and a home for stimulating public debate.