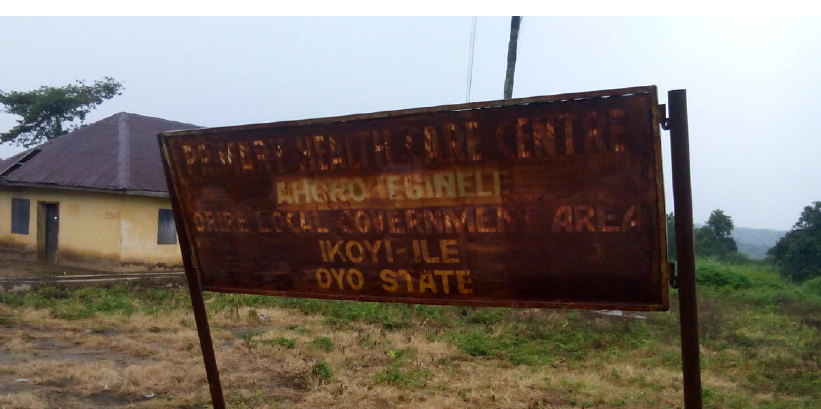 As the woman approached me, I noticed that she was well dressed and looked comfortable in our surroundings – a popular supermarket in Ibadan, a city of more than three million people renowned for its brown rusty roofs noted and glories of yesteryear. "Good morning, madam", she addressed me in a middle-class accent, "I need your help, ma…"
What followed is a familiar tale in Ibadan and Nigeria. A person falls ill, expends all their income on treatment and then borrows more money to pay hospital bills. Whether they return to health or not, they often find themselves without the means to earn a living any longer and saddled with mounting debts as they struggle to pay rent and school fees, and to put food on the table.
Overwhelmed and unaffordable
Entering either the government-run hospital or one of the many private facilities in Ibadan, the most striking thing is how crowded they are – with both the well and the sick. The ill are being treated, but many of those who have recovered are being "detained" until they are able to pay their hospital bills. Some fall sick again while they are detained. The system is overwhelmed and unaffordable for most.
There are alternatives. I have been familiar with herbal medicine in one form or another since my childhood. I later became a medical herbalist by choice, to help those in need. Many Nigerians use herbal medicine as part of their health care. In Oyo state there are probably thousands of herbalists, but only about 200 are registered with the Ministry of Health's Board of Traditional Medicine. I am one of them.
Many charlatans and quacks operate in the sector due to weak regulation and enforcement. They concoct toxic potions to administer to the unsuspecting public or make unsubstantiated claims to cure all ailments. In so doing, they bring the practice of herbalism into disrepute. If Oyo were to have a proper register of all practicing herbalists, then maybe we could ensure accountability and professional standards with prosecution of malefactors. Oyo needs to follow in the footsteps of Lagos state by starting to recognise and legitimise the positive role herbalism can play in health care.
A return to roots
Education is also crucial for the development of traditional medicine in Oyo. Teaching herbalists basic hygiene and health care can go a long way to preventing diseases and reducing infections caused by negligence and dirty practices. Medical students should take a module on herbal medicine, not just botany, as our university should reflect on, and promote learning from, our own culture.
We have long needed a proper school of herbalism where they teach both the practice and science of herbal medicine. This is gradually emerging. The Institute of African Studies at the University of Ibadan is in the process of collaborating with Paxherbals, an independent industry leader in modern African remedies, to deliver Masters and PhD level courses in Traditional African Medicine and to establish a community herbal clinic, open to the public.
Medicine started with roots, leaves and minerals. It is time to rediscover this history. Knowledge is power and if I am told by a reputable, authorised practitioner that the sap of the pawpaw tree in my garden is good for healing wounds, its seeds assist deworming, the papain enzyme in the flesh of the fruit helps digestion, the fresh leaves are good for digestion and the dried leaves for asthma, then I might not be so hasty in heading for a crowded hospital waiting room and treatment that I can ill afford.
Buki Fagbenle holds a BSc in Western Herbal Medicine from Middlesex University in London. She is a member of the National Institute of Medical Herbalists in the UK and currently practises herbal medicine in London and Nigeria.