Government in Nigeria "is detached from its people at every level of the federation", said Chidi Odinkalu, chair of the National Human Rights Commission, when interviewed for ARI's 2016 briefing note "State(s) of crisis". For most Nigerians, the state and unelected local government authorities are the most proximate form of government. Yet too little attention is paid to how these institutions operate and impact – or fail to impact – on the daily lives of citizens.
In a new ARI blog series, "NIGERIA: HAVE YOUR SAY", Nigerians from many different walks of life will reflect on aspects of sub-national government from Borno in the north-east to Lagos in the south-west; and from Sokoto in the north-west to Enugu in the south-east. There will be no overtly self-serving or politically partisan inclusions.
In launching the series, ARI aims to provide a platform that will contribute to a more nuanced understanding of local governance in Nigeria and to draw attention to suggestions for improvement. New submissions will be added regularly in the coming months.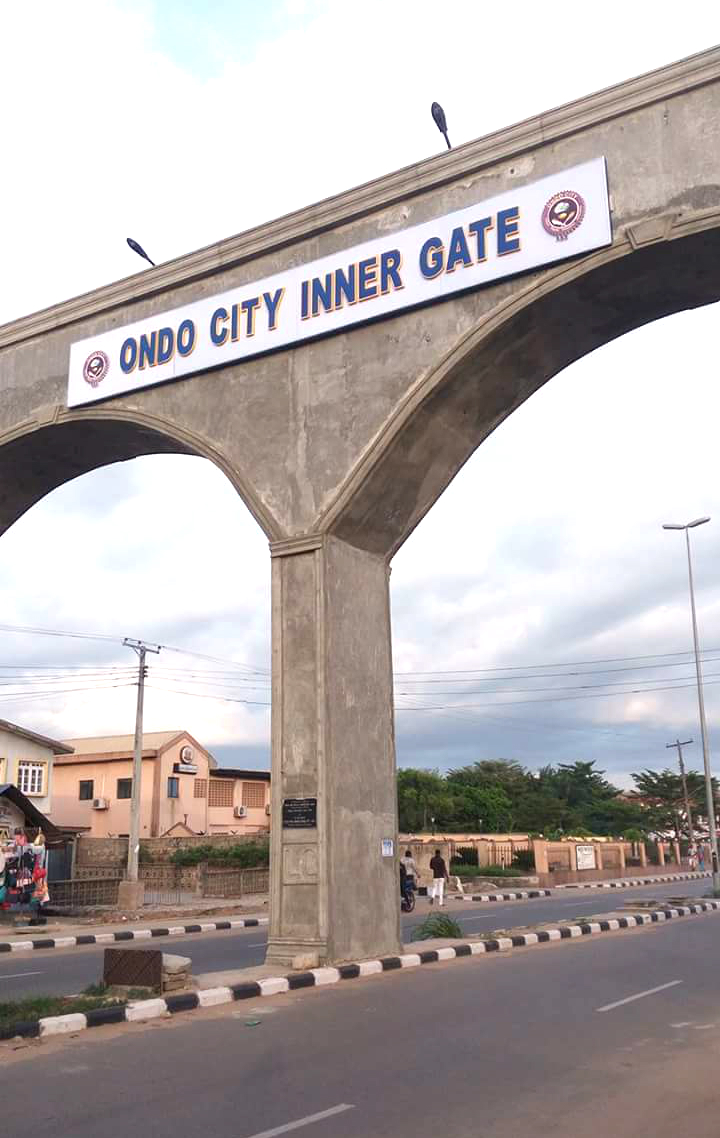 On 26 November 2016 Rotimi Akeredolu of Nigeria's ruling party, the All Progressive Congress, emerged as the winner of Ondo state's gubernatorial election, warding off competition from two strong candidates in the state's most fiercely contested poll to date. The election was generally described as free, fair and peaceful, an unusual occurrence in the conduct of Nigeria's sub-national elections since the departure in 2015 of Professor Attahiru Jega from the Independent National Electoral Commission.
Moving beyond the cheers and encomiums that greeted Akeredolu's win, the hard work starts now. As Governor Olusegun Mimiko, since 2014 a member of the People's Democratic Party, hands over the reins after serving two terms in office, he leaves a legacy in health, but a battered and bruised economy.
A legacy in health
According to the World Bank, when Mimiko took office in 2009 Ondo state had some of the worst indicators for child and maternal health among sub-national entities in Nigeria: maternal mortality rates stood at 745 per 100,000 live births (comapred to the national average of 545 per 100,000 live births). The Agbebiye programme was developed to address this by improving access to good quality health services. The programme delivered notable health infrastructure in the state, as well as enabling easier communication between patients and health professionals through the use of mobile phones; all these services were provided to pregnant women free of charge.
By 2012 maternal mortality had reduced to 317 per 100,000 live births, and to 112 per 100,000 live births in subsequent years due, in large part, to the programme. The scheme ensured pregnant and nursing mothers could access well-equipped and funded clinics rather than facilities run by traditional birth attendants (TBAs). In fact, it offered monetary incentives to TBAs to make this happen. It will be up to Akeredolu to consolidate this success and make accessible health care a continued priority.
A faltering economy
Residents in Ondo are acutely aware of economic challenges in the state. Since the collapse of the oil price in 2014-15, and the consequent decline in funds from the federal allocation, the state has found it difficult to meet its monthly salary obligations of ₦3.14 billion (US$10m) to state workers, while arrears for pensioners have also piled up. The first task for the governor-elect will be to settle the outstanding amounts to bolster livelihoods and the state economy. With the national economy enduring its first recession in over two decades, the onus is on Akeredolu to find ways of alleviating its effects on the state's population. Those effects are already profound, as we can see in looking at the national unemployment rate of 13.9% and consumer price inflation of 18.5%. A 100kg sack of rice now sells for ₦24,000 (US$80), an increase of 380% since 2011.
Assessing the fiscal difficulties currently facing Ondo, the net pay-out to the state from the federal purse, which makes up more than two-thirds of total revenues, has fallen from a record high of ₦81.1 billion (US$258.1m) in 2013 fell to ₦41.6 billion (US$132.4m) in 2015 – a decline of almost 50%. In the first nine months of 2016 the decline continued further to just ₦24.4 billion (US$77.6m) – a monthly average of ₦2.72 billion (US$8.7m), an amount augmented by exchange rate gains due to the devaluation of the naira. It is noteworthy that total recurrent monthly bills average ₦5.67 billion (US$18m) but with total monthly revenue of just ₦4.0 billion (US$12.7m) there is a ₦1.67 billion (US$5.3m) monthly deficit to be financed. The failure to plug this deficit explains salary arrears spanning months in the last two years of Mimiko's tenure.
Moving forward
For the governor-elect, the emphasis should be on improving Ondo's internally generated revenue (IGR), since the federal allocation is outside his control. In 2015, the state's IGR stood at ₦10.1 billion (US$32.1m). This was similar to the amount recorded in 2012, showing that Mimiko did little to boost revenue collection. In 2016, average monthly IGR for the first six months was a meagre ₦541m (US$1.7m) suggesting that annual revenues are in sharp decline.
However, given the tough economic situation, the state will need to tread carefully in applying taxes and levies, particularly on already struggling businesses. Its revenue drive should not be rushed or look to for short-term gains at the expense of future growth. Investments that will deliver long-term yields should be fast-tracked. In Anambra state, for instance, we hear of the gains recorded by exporting vegetables. Similar government-led initiatives in Ondo's agriculture sector for crops like palm oil, maize and cassava (for which domestic production remains inadequate) as well as rubber, cashews and cocoa (with high export potential) would be welcome. Although the state is rich in minerals (coal, limestone and bitumen) extracting them is out of the state's purview: mineral rights are the exclusive preserve of the federal government.
The new government should resist any temptation to create jobs that barely add value and only serve to score cheap political points, as this would only add to an already bloated wage bill. It needs to keep a lid a lid on recurrent expenditure and work towards weaning the state off dependency on federal handouts to meet its obligations.
A realistic infrastructure development plan is urgently called for, rather than one that consumes a great deal of capital to little end. Debt finance should only be raised for ventures that will ultimately be self-sustaining. The debt stock of the state is ₦37 billion (US$117.7m), which comprises ₦26.6 billion (US$84.6m) in domestic debt and US$52m in external debt. Although this level is lower than five years ago, it is onerous when we consider debt-servicing obligations relative to current revenues – more so if we consider the effect of currency depreciation of more than 50% on the value of external debt.
Now, perhaps more than ever, visionary leadership is needed to guide development in Ondo. We can only hope that Akeredolu is the man to provide it.
Adedayo Bakare is a research analyst at Dexter Analytics, a growing research and consulting practice in Lagos. He also works as a volunteer for Cuso International on the YouLead Project in Cross River state.