1.  Political turmoil in Africa's two largest economies: In Nigeria and South Africa, embattled presidents are increasingly unable to provide the predictability sought by investors. A combination of outmoded and opaque decision-making, battles between rival political factions and a sense of perpetual crisis increases the risk of protracted recession. National pride doesn't help. In Nigeria, it prevents the government from approaching the IMF for assistance; while many South Africans seem to regard any credit rating downgrade as an affront. Lack of economic growth in both countries – or recession – impacts on 230 million citizens, or one in five Africans. It could also conclusively put paid to the "Africa Rising" narrative promoted by international financiers and consultancies, with detrimental consequences for foreign direct investment flows to the continent as a whole.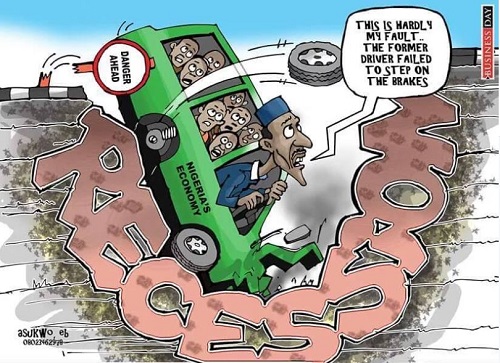 2.  East African rivalry over extractives: Kenya intends to become an oil exporter in 2017. Production has been expedited to precede elections in August. As an 865km pipeline from the Turkana fields to the coast has yet to be built, oil will be transported some 300km by road to Eldoret, and then 800km by train to Mombasa. Kenya's oil is waxy, meaning it has to be constantly heated to 75-80°C. At current crude prices, the government will make a significant loss on exports. This convoluted and costly project came to the fore after Uganda and Tanzania resolved to co-operate in constructing a pipeline from the Lake Albert oilfields to Tanga port, rather than aligning with Kenya's planned link to Lamu. Neither pipeline will be ready before 2020, allowing plenty more time for regional rivalry.
3.  West African blockchain: Senegal plans to launch a national digital currency modelled on blockchain, the technology which underpins Bitcoin transactions. This "cryptocurrency" will join the CFA Franc as legal tender in Senegal and circulate alongside physical banknotes. Issued by the central bank of the West African Economic and Monetary Union, the eCFA could subsequently be adopted by Côte d'Ivoire, Benin, Burkina Faso, Mali, Niger, Togo and Guinea-Bissau (all of which use the CFA Franc). A common digital currency would promote interoperability between money payment systems, facilitating cross-border transactions in a region where the use of mobile money is taking off. If, in due course, governments were to use the eCFA to pay salaries, pensions or social grants, this could spur greater financial inclusion. Enabling citizens to make digital payments to government has been demonstrated to reduce inefficiencies and corruption.
4.  The promise of change…and the likelihood of continuity: On 7 January Nana Akufo-Addo will be sworn in as President of Ghana. "Arise for change" was a familiar refrain on the campaign trail, but delivering on this promise will prove harder than uttering it. With Ghanaian politics still significantly intertwined with clientelist networks there might be limits to Akufo-Addo's proposed reforms. In Angola, after 37 years as president, José Eduardo dos Santos is poised to pass the baton to João Lourenço. The Movimento Popular de Libertação de Angola (MPLA) selected Lourenço to head the party's list and thus succeed dos Santos as head of state. Regardless of the individual at the apex of the system, the MPLA is unlikely to loosen its grip on the political realm, the forces of law and order, and patronage networks.
5.  Debt shenanigans: Keep an eye out at the end of February for risk management company Kroll's audit report into the three Mozambican firms– Ematum, ProIndicus and Mozambique Asset Management – that borrowed US$2 billion with secret and illegal state guarantees. There is little in the way of assets to show for the borrowed money and the Mozambican government now finds itself liable for the debt, taking the country to the verge of default. The audit is expected to disclose the sheer scale of deceit and collusion on the part of certain politicians, parastatals and investment banks.  Some individuals will finally have to face the music. In the run-up to Kenya's elections in August, further controversy can also be expected regarding the whereabouts of some of the funds raised in the country's 2014 Eurobond issue.
6.  Postponing poverty alleviation? The UK's Department for International Development (DFID), long regarded as a leader in its field, has radically shifted course since Priti Patel was appointed Secretary of State in July. She has pledged to align DFID's role more closely with UK trade interests. 2017 promises to be a legal minefield for Patel, as she seeks to increase the proportion of UK aid spent by other government departments, the CDC Group (DFID's private sector investment arm) and by independent contractors. Not all of these channels are as accustomed as DFID to meeting the criteria required for funds to be classified as official development assistance. Some will also struggle to demonstrate poverty alleviation, which has been central to DFID's mandate since 1997 and enshrined in law since 2002; and to comply with transparency and value for money criteria promised by consecutive Conservative-led governments.
7.  A new urban agenda? The New Urban Agenda signed at the Habitat III global summit in October 2016 is intended to promote sustainable urbanisation. Within days, the demolishing and clearing of the community of Otodo Gbame, Lagos,  demonstrated that most informal settlements in Africa remain precarious. Urbanisation represents "a critical opportunity for Africa", but if the potential is to be realised slumdwellers – the majority of citizens – must be a central part of planning and development processes.  We will be watching closely for – and drawing attention to – new research initiatives aiming to improve well-being in informal settlements (such as the Sierra Leone Urban Research Centre), data collection by urban poor federations, and examples of successful community planning. Knowledge is power.
8.  A revitalised African Union: AU member states are expected to elect a new commission chairperson. Five candidates are in the running, after three contenders failed to obtain the necessary two-thirds of votes at the last summit. The race could, however, be decided by a non-member. Morocco, which withdrew from the AU's predecessor in 1984, has thrown its weight behind Senegal's candidate, Prof. Abdoulaye Bathily. Rabat is hoping to rejoin the club and supplant Western Sahara. This would require two-thirds of AU member states to endorse an amendment of the organisation's constitutive act. Moroccan largesse may be attractive at a time when AU finances are in need of urgent attention: some three-quarters of the AU budget is currently funded by donors. Rwanda's president, Paul Kagame, has assembled a high-profile team to consider how the AU might fund its increasingly ambitious operations.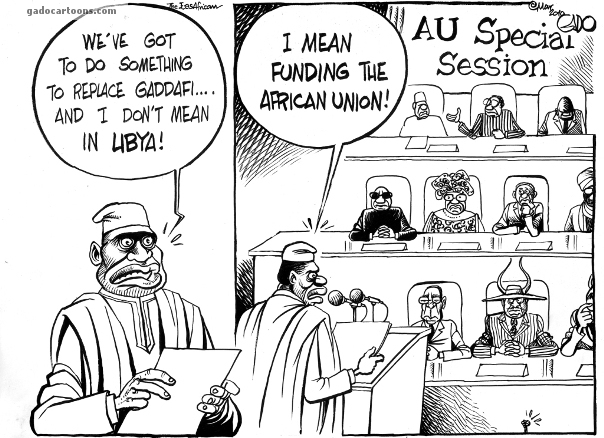 9.Smartphones – Made in Africa: Onyx Connect, a Johannesburg start-up, will become the first company to manufacture smartphones on the continent. Starting at US$30, their devices will run Google's Android operating system. Onyx might be sourcing the circuit-board designs and raw components from China, but South Africans will oversee the design and production. Against a backdrop of widespread youth unemployment, the creation of 600 jobs in high-end manufacturing and R&D could prompt further private sector interest in South Africa's tech sector. Move over Huawei?
10.Asmara – Africa's modernist city: While 424 European cultural sites have been awarded World Heritage status, Africa has only 85 – an imbalance that needs redressing. In July, UNESCO will decide whether to nominate Asmara, the capital of Eritrea, the most complete and remarkably intact modernist city in the world. The 1,300 page UNESCO nomination dossier was painstakingly assembled by Medhanie Teklemariam, Dawit Abraha, Edward Denison and colleagues at the Asmara Heritage Project. Encompassing a whole city, the application is one of the most ambitious ever submitted and in December 2016 was awarded the prestigious President's Medal by the Royal Institute of British Architects.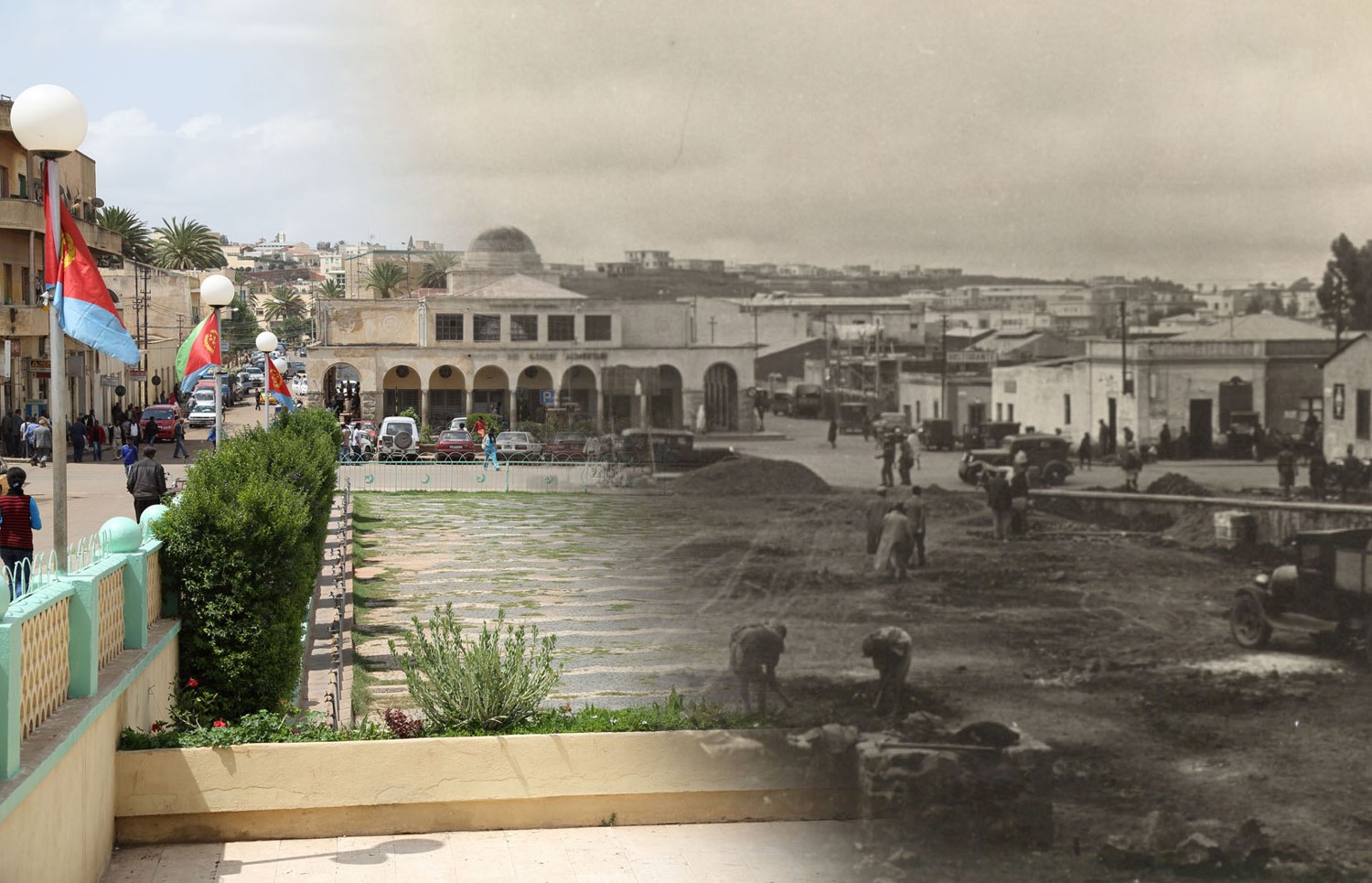 Source: By kind permission of the Asmara Heritage Project