Government in Nigeria "is detached from its people at every level of the federation", said Chidi Odinkalu, chair of the National Human Rights Commission, when interviewed for ARI's 2016 briefing note "State(s) of crisis". For most Nigerians, the state and unelected local government authorities are the most proximate form of government. Yet too little attention is paid to how these institutions operate and impact – or fail to impact – on the daily lives of citizens.
In a new ARI blog series, "NIGERIA: HAVE YOUR SAY", Nigerians from many different walks of life will reflect on aspects of sub-national government from Borno in the north-east to Lagos in the south-west; and from Sokoto in the north-west to Enugu in the south-east. There will be no overtly self-serving or politically partisan inclusions.
In launching the series, ARI aims to provide a platform that will contribute to a more nuanced understanding of local governance in Nigeria and to draw attention to suggestions for improvement. New submissions will be added regularly in the coming months.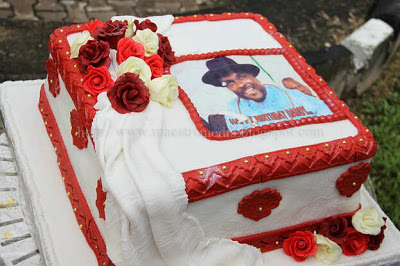 In August 2016, former Delta state governor James Onanefe Ibori (1999–2007) turned 57. In his hometown Oghara his birthday was celebrated in his absence, with gigantic cakes that weighed as much as a toddler born in the four years since Ibori was sentenced to 13 years in jail for fraud. Ifeanyi Okowa, the current governor of Delta state, and a member of Ibori's cabinet while in office, bankrolled newspaper advertorials and released a statement proclaiming "the sterling contributions of Ibori to the development of Delta State and Nigeria" as "legendary."
It was amusing to watch and left many observers outside the state bewildered. Why was a convicted criminal being celebrated with such pomp and pageantry by the very people he had stolen from? Let me explain.
A leadership deficit
I was a youngster growing up in Sapele, a small port town, when on 29 May 1999 the People's Democratic Party chieftain Ibori was sworn in as Delta State's second civilian governor, having defeated his closest challenger, Moses Kragha of the All Nigeria Peoples Party. Almost a decade after leaving office he is still hailed as having been the best governor since the state's creation in August 1991. Ibori cleaned out the state coffers, but his successors have been so inept at managing affairs since, it is hard to disagree.
In the past decade, Delta State has received trillions of naira in federal allocations, but has little to show for it. Dr Emmanuel Ewetan Uduaghan, who replaced Ibori as governor in 2007, failed to consolidate the infrastructure achievements of his predecessor. His first term was largely devoted to efforts aimed at restraining the militant, Movement for Emancipation of the Niger Delta in an attempt to ensure control of Nigeria's crude oil production. His second was spent battling for his election victory to be upheld in the courts, trying to find a successor and scheming (unsuccessfully) to move from Government House to the National Assembly as a senator. Okowa, elected in 2015, is currently addressing a backlog of issues, including a ₦0.64 trillion (US$2 billion) debt left by Uduaghan, in addition to renewed militant attacks on oil installations. After more than a year in office, his slow pace is cause for concern.
Remembering Ibori
Under Ibori things were far from perfect, but progress was at least visible. He built bridges to hitherto inaccessible towns such as Omadino and Bomadi, across the Forçados River; and scores of roads were constructed across the state's three senatorial districts.
He even attempted to resuscitate African Timber & Plywood, at one time the second-largest sawmill in the world. Although his efforts here eventually failed, residents of Sapele were, once again, awoken every morning at 7am by the sound of the company's signature giant clock – think London's Big Ben – chiming loudly. The clock had ceased working during the rule of Abacha in the 1990s and its resuscitation offered the town some comfort that change was afoot. We would all set our watches to it; even a new watch was considered faulty if its time did not tally with the clock.
The education sector also benefited from the state government's investments in the early 2000s. A number of higher institutions were built: three polytechnics, a college of physical education and a navy school. Medical students at Delta State University also benefited from a new teaching hospital, albeit in the governor's hometown.
Sporting success
Ibori's greatest impact was in the sports sector. An indoor sports complex was constructed in the state capital Asaba. Oghara got a brand-new stadium, along with a total transformation from glorified village to mini-city. Sapele, Oleh, Ughelli and other towns also got new stadiums or upgrades to existing facilities. Perhaps it was a ploy to serialise stealing or a genuine desire to spread development across the state – or both. Either way, it worked brilliantly.
There was an active youth development programme. There were clinics for referees, scholarships for athletes and early release of funds was encouraged to allow athletes the necessary time to prepare properly. Delta State topped the medals table at the the National Sports Festival in 2000, 2004 and 2006, and came second in 2002. In 2002 and 2006 it hosted the African Women Cup of Nations Championship (as it is now known). Ibori was revered for bringing international football to the state.
The result is that since 1999 many of the top achieving Nigerian athletes have been either indigenes or residents of Delta: Olusoji Fasuba, Blessing Okagbare, Divine Oduduru, Efe Ajagba and Ese Brume to name just a few. This, beside their obvious God-given talent and efforts, is partly down to Ibori and his foot soldiers; for example, Solomon Ogba, now at the helm of the Athletics Federation of Nigeria, who created an enabling environment for the sporting development of the state.
So the next time Ibori's praise-singers are justifying his misappropriation of funds, spare a minute to pray for my dear Delta State, rather than bashing them. We're still picking at the crumbs the big man dropped.
Eromo Egbejule is a Nigerian writer and journalist whose stories have been published in various platforms including The Guardian, Reuters, Africa Check and The Africa Report. He tweets as @EromoEgbejule